What better way to celebrate Pi day than with a easy but decadent dessert along side a sinful cocktail.
A chocolate nut pie, affectionately called "Cow Patty" pie is a favorite of ours. Originally found in the "Something Southern" Cookbook. This collection of recipes was gathered by the Georgia Junior Service League of Americus in 1976. The book contains the southern staples every Southern Belle needed to feed her family and entertain her bridge club.
Cow Patty Pie
2 eggs, slightly beaten
1 cup sugar
1/2 c. sifted, all purpose flour
1/4 cup cocoa powder
1 tsp. vanilla
1 8′ unbaked pie shell
1/2 cup butter, softened
1/2 cup chopped pecans
Combine all ingredients except nuts. Pour into pie shell. Sprinkle nuts evenly on top. Bake at 325° for 30-35 min, or until filling is set. Cool and serve with your favorite toppings. We prefer fresh whipped cream.
If you prefer to drink your pie on Pi day, this recipe for Bourbon Pecan Pie cocktail from basilandbubbly could be just the ticket.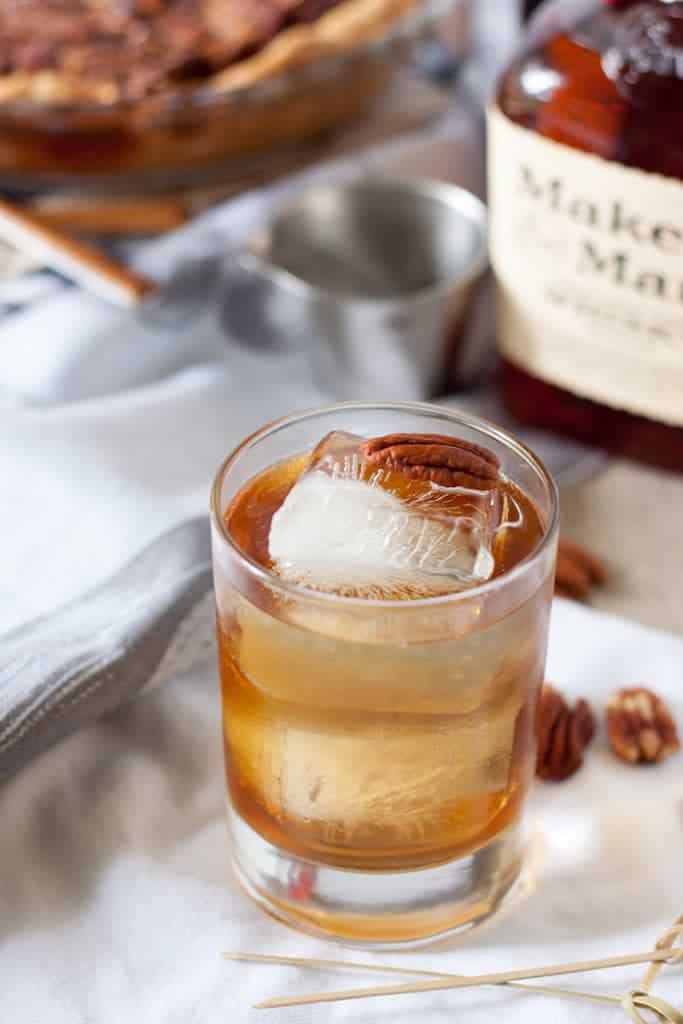 1 ounce Maker's Mark Bourbon
1 ½ ounces Evangeline Pecan Praline liqueur
½ ounce vodka of your choice
Pour all ingredients over ice and stir