The Complete Insurance Source
Completing Your Insurance Puzzle
Do I have the right coverage? Is it enough coverage? Is this the best company for me? Is it a good value? All these are questions you should ask when buying insurance. At The Complete Insurance Source, we recognize that you trust us to protect you and your family. We also know that insurance can be puzzling. Our highly trained staff can help you put all the pieces together!
Don't be one of the many Georgians who pays too much for insurance with a direct writer such as State Farm, Allstate or Geico.
As an independent agent we can shop your insurance with lots of companies, saving you time and money.
For your family and your business, we have the companies you recognize for value and protection like Hartford, CNA, Travelers, The Chubb, and more. Each of our team members cares about your family's needs and brings value to business owners.
That's why our customers say "The Complete Insurance Source" is the only insurance agent you need".
Free Quote
Contact us today for a free quote.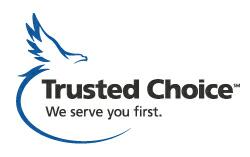 WHAT OUR CUSTOMERS ARE SAYING

"Over the years, we've had many rate quotes from large national companies, independents and internet based companies and they've never come close to the rates we receive through TCIS."
Kevin M. – Peachtree City, GA

"Like most people, I always expect my insurance company to drop everything and handle me right now. The crazy thing is, Jamie Williams and TCIS make me feel that they do just that! My mind knows this cannot be true, but the service I receive makes me feel like it is."
Ann W. – Fayetteville, GA

"TCIS is the #1 place you can get great auto and home insurance. Their low rates far exceed their competitors. Our Agent, Jamie Williams has been superior in her knowledge of the business and her courteous and friendly manner has been an absolute joy."
Emory & Marie L. – Fayetteville, GA